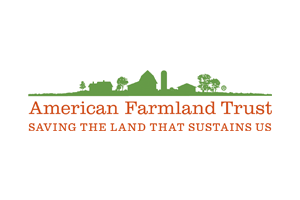 ---
American Farmland trust
The United States loses 50 acres of farmland every hour to development and 1.7 billion tons of topsoil from erosion every year. The American Farmland Trust works to save farmland by the acre and the inch. Our mission is to protect farmland, promote sound farming practices and keep farmers on the land.  
---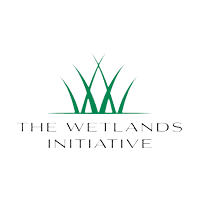 ---
the wetlands initiative
The Wetlands Initiative is a non-profit orgnization dedicated to restoring the wetland resources of the Midwest to improve water quality, increase wildlife habitat and biodiversity, and reduce flood damage. Using our 20-plus years of wetland expertise, we are conducting outreach and providing technical assistance to help farmers implement tile-treatment constructed wetlands. These wetlands offer a cost-effective, natural solution to reduce nutrient loss from the world's most productive agricultural region without taking swaths of our great farmland out of production. By pairing edge-of-field nitrogen-removal practices such as constructed wetlands with in-field nitrogen management practices, we can achieve nutrient reduction goals and keep Illinois farms both economically and environmentally sustainable.
---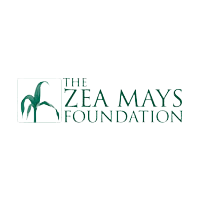 ---
the zea mays foundation
The Zea Mays Foundation aims to improve global sustainability through leadership and legacy. Each year, farmers cultivate seeds with great care to sustain the global population. The Foundation cultivates people and land in ways that provides and flourishes sustainability through social, economic, environmental and ecological considerations. The Zea Mays Foundation operates as a not for profit organization and undertakes activities which develop leaders to foster sustainability through a legacy of education, outreach, exchange and care". To learn more please view the Zea Mays Foundation Brochure.
---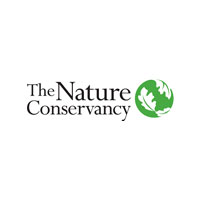 ---
the nature conservancy
The Nature Conservancy is a results-based, global conservation organization founded in 1951. Through science-based, innovative strategies, we are addressing the most critical environmental issues of our time. The Nature Conservancy envisions a world where both nature and people thrive—where population growth is balanced with smart, sustainable decisions that ensure the natural resources we all depend on are sustained now and for future generations. By focusing on a whole systems approach to meet multiple environmental and production outcomes, The Nature Conservancy in Illinois is developing programs to help support farmers in their efforts to adopt sustainable ag practices.  
---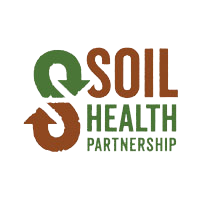 ---
Soil Health Partnership
The Soil Health Partnership (SHP) is a farmer-led initiative that fosters transformation in agriculture through improved soil health, benefiting farmer profitability, a stable food supply, and the environment. They identify, test and measure management practices to improve soil health and benefit farmers' operations. Many farmers across the country are implementing innovative management practices that result in economic and environmental benefits. SHP are building upon the work of these farmers to provide connections between on-farm practices and improving soil health. SHP believe the results of this farmer-led project will provide a platform for sharing information from farmers to farmers, with the support and resources to benefit farmers' bottom lines and agricultural sustainability.  We are helping provide the spark for greater understanding and more broadly implementing agricultural practices that work best.
---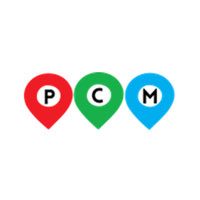 ---
Precision Conservation Management
Precision Conservation Management (PCM) is a farmer-led program developed by the IL Corn Growers Association. We have more than 30 partners representing all parts of the agricultural supply chain: commodity groups, conservation groups, and ag tech companies as well as foundations and educational institutions. Our overall objective is to establish more conservation practices on more farm acres with a focus on practices that address water quality and soil loss concerns. The program is currently serving 12 counties in IL and 10 counties in western KY. We currently have about 100 farmers enrolled in PCM in IL and 6 in KY representing over 115,000 acres of farmland. What sets PCM apart from other programs with similar goals of establishing conservation on farmland is our 1-on-1 farmer engagement and our recognition that adopting conservation practices represents business decisions for farmers. PCM was created to identify, quantify, and address risks to farmers associated with adopting conservation practices. Specifically, PCM addresses the financial, management, and time risks introduced into farming operations with the adoption of conservation practices. PCM also offers farmers direct technical assistance to 1) successfully adopt practices and 2) receive financial assistance to offset costs associated with adoption.
---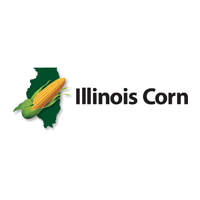 ---
Illinois corn
Illinois Corn Growers Association is a state based organization that represents the interests of corn farmers in Illinois, maintaining a high profile on issues in Washington, DC, and Springfield, IL. They aim to create and maintain opportunities for Illinois corn farmers to capture more value for their product. In order to fulfill this mission the organization conducts governmental affairs activities at all levels, market development projects, and educational and member service programs. For further information regarding their work and involvement, visit their website www.ilcorn.org or contact Travis Deppe, tdeppe@ilcorn.org
---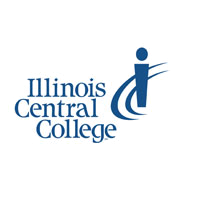 ---
illinois central college
Illinois Central College (ICC) is an open enrollment, comprehensive community college located in the Peoria area and serving approximately 10,000 students in five counties.  Peoria County is listed on the state's Poverty Warning List.  Key to its economic growth and community vitality are ICC programs in agriculture, healthcare, information technology, manufacturing, police and fire science, horticulture, and other high demand occupations.   The mission of the agricultural program at ICC is to prepare students for careers in areas such as agriculture business, animal production, agronomy, farm services, crop research, precision agriculture and other related areas by providing an exceptional educational experience for students who desire to be part of the ever-changing agricultural industry.  The agricultural program serves the stakeholders by providing intellectual, demonstrative and cultural resources for communities in the college district.  The college farm assists the teaching, learning and applied research of the program.  ICC offers the associates of arts degree (transfer) as well as four associates in applied science degrees.  Beginning fall 2018, the applied science degrees will become one degree entitled Agricultural Science & Technology with several career pathway options:  Agricultural Business Management, Agronomy, Animal Sciences, and Precision Agriculture.  ICC also currently offers two certificates:  Agricultural Production and Agricultural Business Management – Precision Agriculture.  The college has a nationally competitive livestock judging team that travels around the country participating in livestock judging contests throughout the year.  Its Diesel Powered Equipment Technology (DPET) program provides training necessary to maintain service and diagnose system failures in agricultural equipment, construction equipment and heavy trucks.  Enrollment figures for ICC's agricultural program continue to be steady or show slight increases.  The program is gaining momentum and reputation within the educational community and industry.  Focus on ICC's agricultural programs taking the forefront of research and outreach for the agricultural community, both locally and at the state level, with unparalleled research in the areas of sustainability and water quality will serve our students well, exposing them to cutting edge research and information that makes them more prepared to transfer to a four-year university or provide them with the knowledge,skills and behaviors set to be more employable upon completion of their degree.
---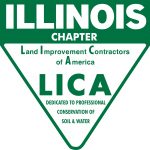 ---
illinois land improvement contractors association, Inc.
The Illinois Land Improvement Contractors Association, Inc. (ILICA) is a not-for-profit, trade association that provides contractors education, business, and legislative resources. For over 60 years, ILICA has been dedicated to the professional conservation of soil, water, and natural resources; encouraging high standards of workmanship in resource management and land improvement practices through education and demonstration.
---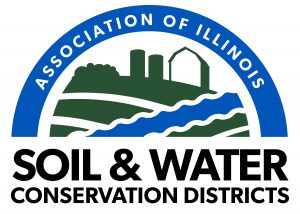 ---
The association of illinois soil and water conservation districts
The Association of Illinois Soil and Water Conservation Districts (AISWCD), is a grass roots organization formed in 1948. It is made up and serves Illinois' 97 member Soil and Water Conservation Districts (SWCDs). Soil & Water Conservation Districts work to protect Illinois's greatest assets – the rich, fertile soils and water resources of the state through strategic conservation efforts. Soil and water conservation districts, working in conjunction with agricultural as well as environmental stakeholders, have for decades over played a central role in efforts to protect and sustain the viability of Illinois's natural resources for future generations.
---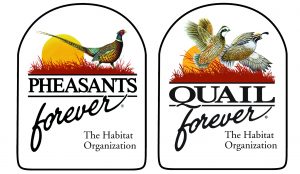 ---
Illinois Pheasants Forever and Quail Forever
Illinois Pheasants Forever and Quail Forever (ILPFQF) is dedicated to the conservation of pheasants, quail and other wildlife through habitat improvements, public awareness, education and land management policies and programs. Through their Illinois Farm Bill Biologists partnership, Habitat Strike Team, and Chapters, ILPFQF conducts habitat work across the many landscapes of Illinois for the betterment of wildlife. Primarily focused on private lands, they work to help producers with management decisions that make sense for conservation and production on their farms.
---

---
University of Illinois Extension
University of Illinois Extension is the flagship outreach effort of the University of Illinois at Urbana-Champaign, offering educational programs to residents of all of Illinois' 102 counties and far beyond. Extension provides practical translations of cutting-edge research to help people, businesses, and communities solve problems, develop skills, and build a better future. Illinois communities are directly served by Extension staff in 27 units located throughout Illinois. Our network of educators develop and deliver in-depth programming through a variety of face-to-face and technology-assisted means.
---

---
Agricultural Drainage Management Coalition
Agricultural Drainage Management Coalition (ADMC) was formed in 2004 and exists as a resource of the latest technologies in drainage water management systems. We are committed to assisting the agricultural and environmental communities in improving water quality and increasing yields for food and energy producers. ADMC works at the local and state level to educate farmers, drainage and conservation groups as well as local, state and federal authorities to build an understanding of the latest drainage water management systems. We attribute our recognition in part to our solid core members and the support they have given us as well as the ADMS Task Force and its collaborators that are researching the methods of these innovative practices/ applications.
---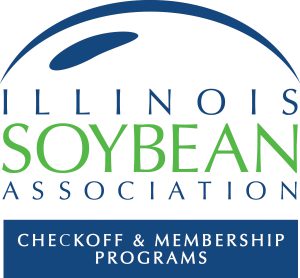 ---
Illinois Soybean Association
The Illinois Soybean Association (ISA) is a statewide organization that strives to enable Illinois soybean producers to be the most knowledgeable and profitable soybean producers in the world.
Alongside our Partnerships, we have two committees to help develop the mission, goals, and outlook for the future ISAP.
| | |
| --- | --- |
| Steering Committee  | |
| American Farmland Trust |        Kris Reynolds |
| Association of Illinois Soil and Water Conservation Districts |        Grant Hammer (non-voting member) |
| Illinois Central College  |        Pete Fandell |
| Illinois Corn Growers Association |        Megan Dwyer |
| Illinois Land Improvement Contractors Association  |        Ryan Arch |
| Illinois Pheasants Forever and Quail Forever |        Erin Holmes (non-voting member) |
| Precision Conservation Management |        Travis Deppe |
| Soil Health Partnership |        Jim Isermann |
| The Nature Conservancy |        Megan Baskerville |
| University of Illinois Extension |        Jennifer Woodyard |
| The Wetlands Initiative |        Jill Kostel |
| The Zea Mays Foundation |        Collin Waters |
| | |
| Science Advisory Committee | |
| Talon Becker |         University of Illinois Extension |
| Emily Bruner |         American Farmland Trust |
| Jonathan Coppess |         University of Illinois |
| Pete Fandel |         Illinois Central College |
| Laura Gentry |         Illinois Corn Growers |
| Shani Golovay |         Illinois Nutrient Research & Education Council |
| Joel Gruver |         Western Illinois University |
| Jim Isermann |         Soil Health Partnership |
| Jill Kostel |         The Wetlands Initiative |
| Maria Lemke |         The Nature Conservancy |
| Dan Perkins |         DETech, Inc. |
| Dan Schafer |         Illinois Fertilizer and Chemical Association |
| Gary Schnitkey   |         University of Illinois  |