ISAP is excited to announce the publication of the 2022 Annual Report highlighting efforts to advance conservation agriculture across Illinois and expand the collective efforts to improve soil health and water quality through partnership, collaboration, and consistent messaging.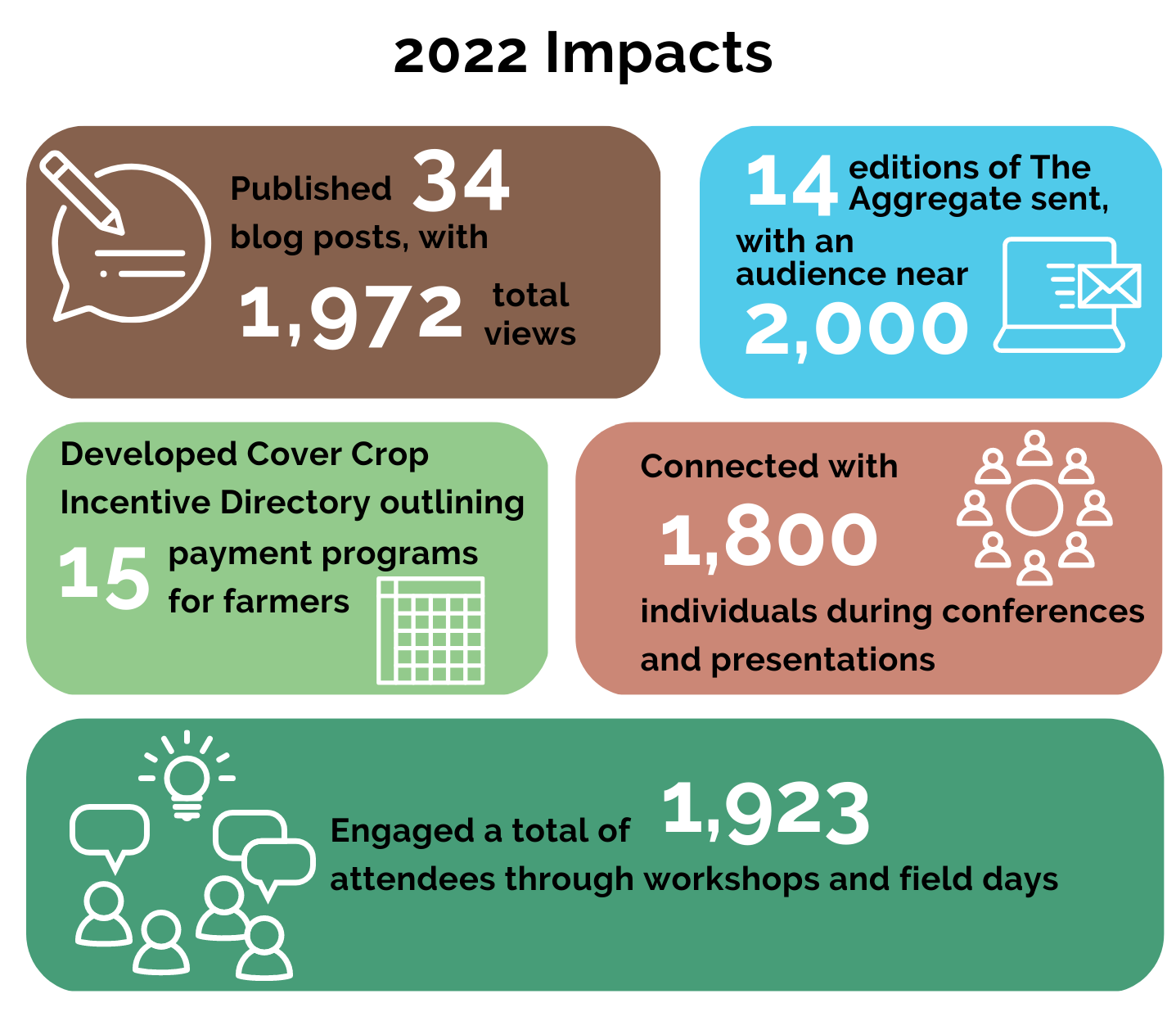 The 2022 Annual Report shares updates from another eventful and successful year for ISAP. The Partnership hosted our biennial Risk Management Conference, launched the 4th Advanced Soil Health Training, expanded our membership, and developed an interactive Conservation Story Map to better tell the story of conservation agriculture efforts in Illinois.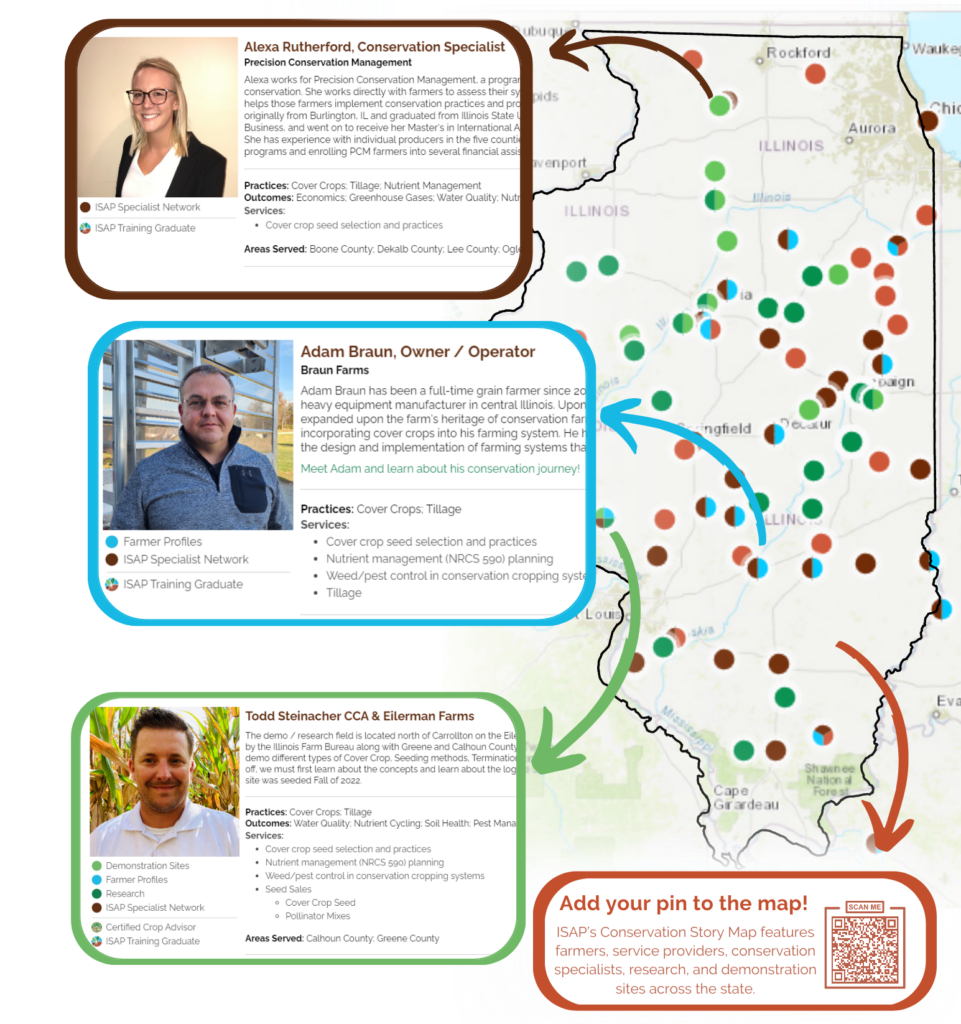 The  Conservation Story Map showcases sustainable agriculture efforts in Illinois and aims to facilitate connections among leaders in soil health and nutrient loss reduction. ISAP's Conservation Story Map features farmers, service providers, conservation specialists, research, and demonstration sites across the state of Illinois that are successfully adopting, exploring, or promoting conservation cropping systems and conservation drainage management.
In 2022, ISAP's Rainfall Simulator traveled to 12 field days across the state. From Will County to Ewing, Illinois, over 1,500 people had the chance to view how infield management practices can benefit water quality, soil health, and nutrient loss in real-time.
The Annual Report provides details on these programs and more as well as a look ahead for new projects on the horizon in 2023. ISAP encourages those in our network to review our accomplishments of the past year and share the 2022 Annual Report with others who may be interested in working together to support healthy soil, clean water, and profitable farms.