Jean Brokish joined the American Farmland Trust Midwest Team in October 2019 and provides coordination support for the Illinois Sustainable Agriculture Partnership and the AFT-Vermilion Headwaters Watershed Group.
Prior to joining AFT, Jean spent 11 years leading conservation and outreach programs for Oahu RC&D, including oversight for multiple watershed implementation projects, on-farm cover crop research and building Hawaii's Women Farmer Network.
Jean has a bachelor's degree in Agronomy from the University of Wisconsin at River Falls and a master's degree in soil science from Purdue University.
Growing up on a dairy farm in southwest Wisconsin instilled in Jean the value of hard work. It also provided her the importance of taking care of the land. This understanding shaped her career choices and has created opportunities for her that she would never have imagined.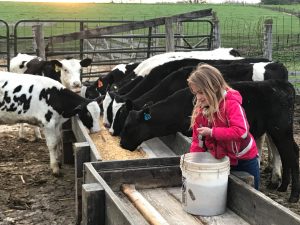 Jean had the opportunity to promote strip tillage to farmers in northwest Ohio, teach agriculture in Lesotho, and work with families to preserve farmland in Michigan. She also supported the implementation of best management practices that improved water quality on farms in Hawaii.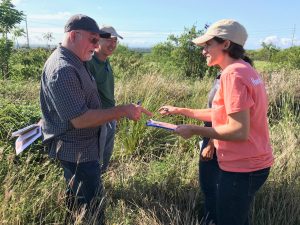 When not working, Jean can be found gardening and enjoying the outdoors with her family. Moving forward, Jean will be leading many of ISAP's coordination efforts and visibility in the Midwest.
Please join us in welcoming Jean!