The Illinois Sustainable Agriculture Partnership held a state-wide Risk Management Conference on June 19th in Normal, Illinois.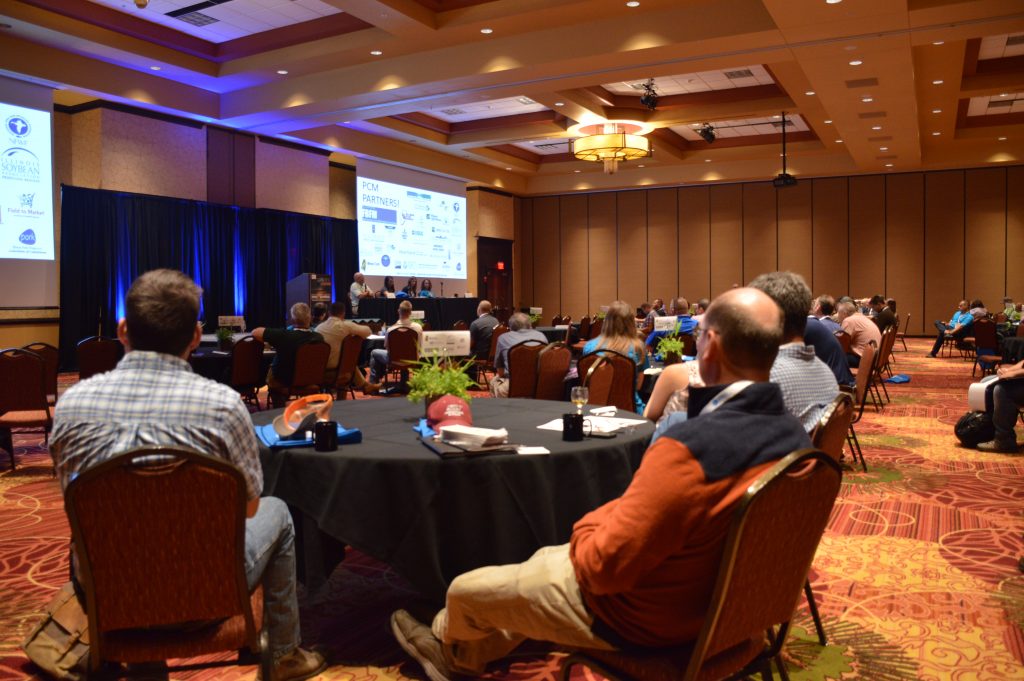 Farmers and their advisors came together to talk about soil health and water management from a risk management perspective through presentations, discussion panels, and interactive conversations about weather, production resiliency, economics, risk management, business drivers, and sustainability.
Eric Snodgrass was our master of ceremonies and gave a brilliant presentation on the risk and changing weather conditions for successful production of agriculture. Snodgrass delved deep into a large scale weather process explaining how this has influenced yields in the United States over the last 40 years.
Jerry Hatfield was our keynote lunch speaker, and discussed how building a climate resilient agriculture system with the soil lays the groundwork for improving agriculture yield stability and reducing risks.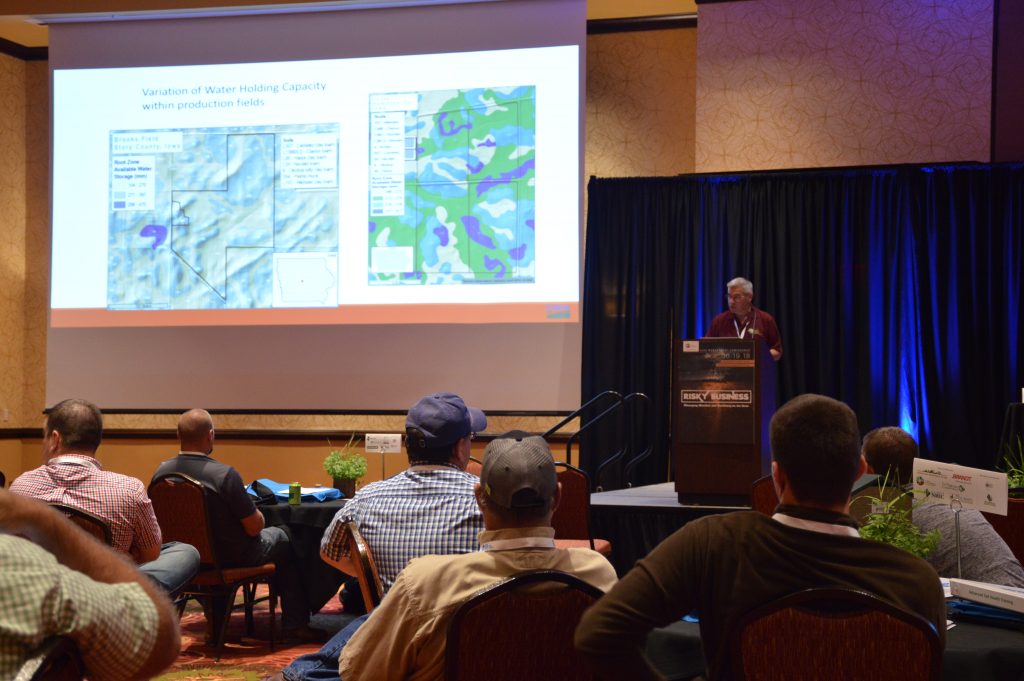 In addition to our main speakers, there was a farmer panel, an economics panel, a corporate supply chain panel, and a CCS/retailer panel which engaged the audience to understand and listen to real-life experiences and information.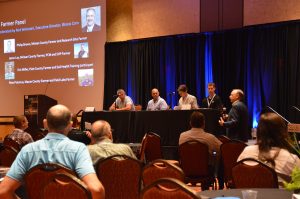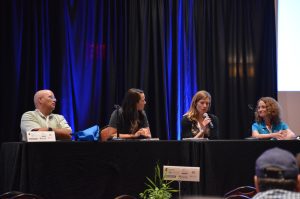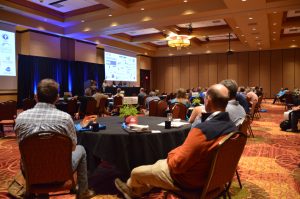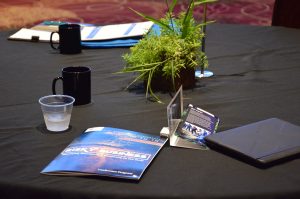 Finally, we ended the day with a field day! Hoping on the bus, we made our way to Dr. Shalamar Armstrong's Research site. Four stations were set-up focusing on concrete takeaways for farmers and retailers.
Overall, it was a successful conference and we thank all of our sponsors for making it possible, our speakers and presenters, and to those who joined us.