Advanced Soil Health Training
ADDRESSES EDUCATION, TECHNICAL, AND COMMUNICATIONS SUPPORT
The use of cover crops, reduced tillage and improved nutrient management requires a system change supported by science, local research and knowledgeable technical advisors. There is a tremendous need in Illinois to increase the number of farmers, retailers, CCAs, and conservation practitioners who better understand the science of soil health and the interrelated set of production management changes required to transition to this new system.
I wanted to gain a larger perspective on soils and how cover crops might enhance soil for myself and my customers. I have a lot of people that ask me about the value of cover crops and what they actually do for them. Since we've had this training, I can do a better job of explaining how we can change the structure of the soil and use a more systems approach. I think at least it's easier for me to talk about it.

Dean Oswald | Kewanee, Illinois
2017 Trainee

Based on American Farmland Trust's successful completion of a first round of Advanced Soil Health Training in 2017, this intensive training model will be expanded to provide six two-day sessions over 18 months to additional cadres of conservation practitioners and farmer advisers. Topics will include soil structure, chemistry, and biology; cover crop selection, management, and termination; planting and tillage equipment; field day demonstrations training; along with communication and outreach strategies. Since 2017, two more cadres have been developed, one in Central Illinois (2018) and another in Southern Illinois (2019). The new graduates from this train-the-trainer program, roughly 60 in all across Illinois, continue to expand the impact of their learnings by hosting field days and educational sessions for farmers and other local practitioners as well as working with farmers one-on-one to provide technical assistance.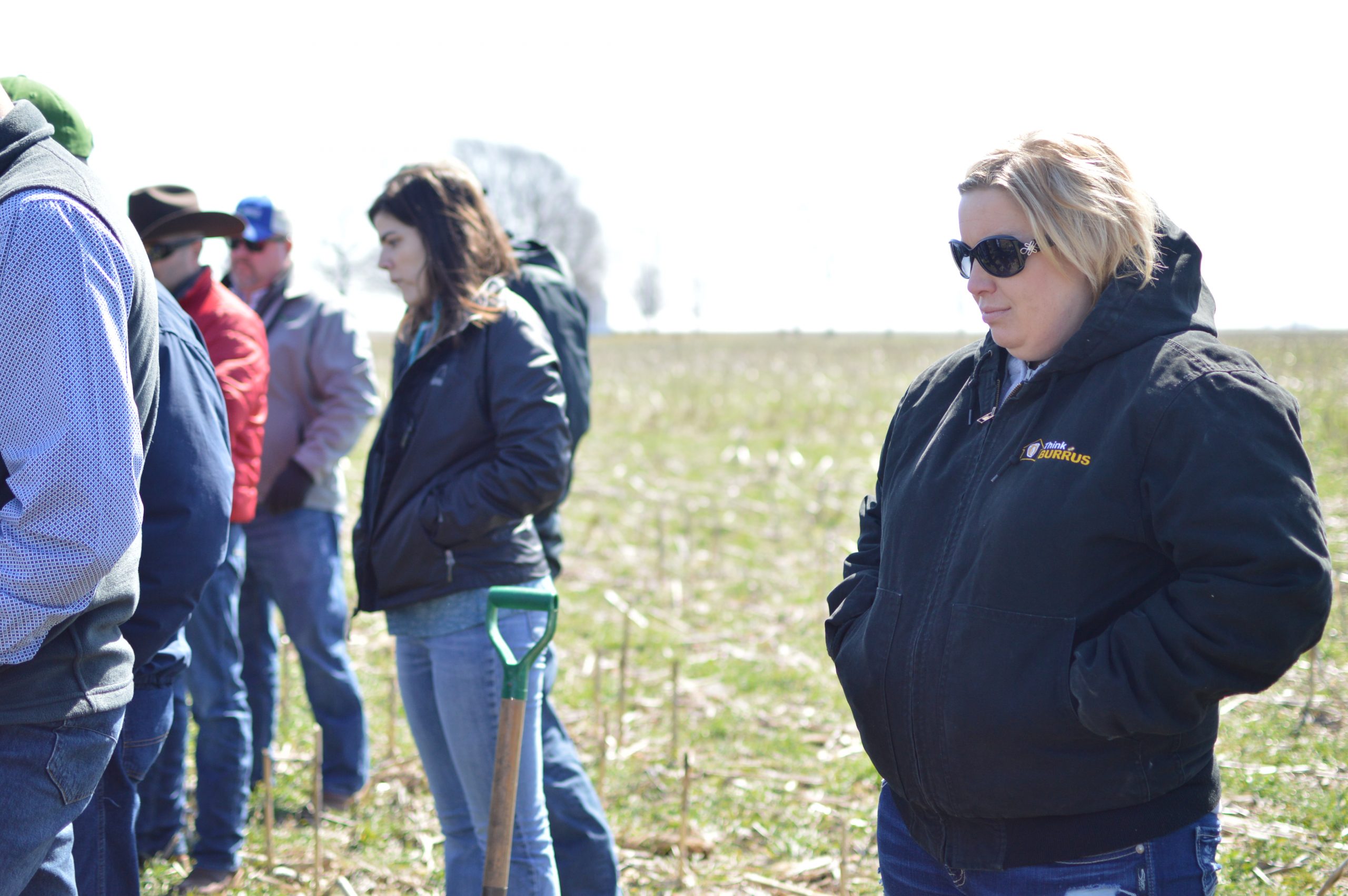 I'm so glad you had this. I especially like hearing from other growers, I think that's where I learn the most. …this course is helping me to see how to measure things environmentally.

Stephanie Porter | Agronomist
2019-2019 Trainee
Watch our 2017-2018 Promo Video and a few testimonials from our previous Soil Health Specialist Graduates
Interested in learning more about this program? Check out these new Soil Health Training Videos produced by the Illinois Stewardship Alliance. These videos are a collection of all the great soil health trainings organized and implemented by several ISAP partners in 2017.
Dean served as an Animal Systems Educator for 34 years with University of Illinois Extension, and currently serves as a forage/grazing specialist with Midwest Grass and Forage in addition to serving as an ISAP Soil Health Specialist. He is the owner operator of the Oswald Family Farm in Kewanee, IL.
Joe Rothermel's (Champaign County farmer and Chairman of the Champaign County Soil and Water Conservation District) father was a conventional farmer most of his life, but in 1992, he tried no-till planting. In order to learn more than what dad was teaching him, Joe began attending local and regional agriculture meetings. Hearing directly from researchers, professionals, and other farmers, Joe continued to learn more in order to satisfy his natural curiosity.
Jonathon Manuel (Resource Conservationist at Champaign County Soil and Water Conservation District) specializes in soil health. By attending these series of workshops, Jonathon gained more than he thought he would gain.
John Pike served as a Research Agronomist for the U of I at Dixon Springs Research station, focusing on nutrient management, soil fertility, and cover crops. He served as an Extension Educator in Agriculture and Natural Resources.