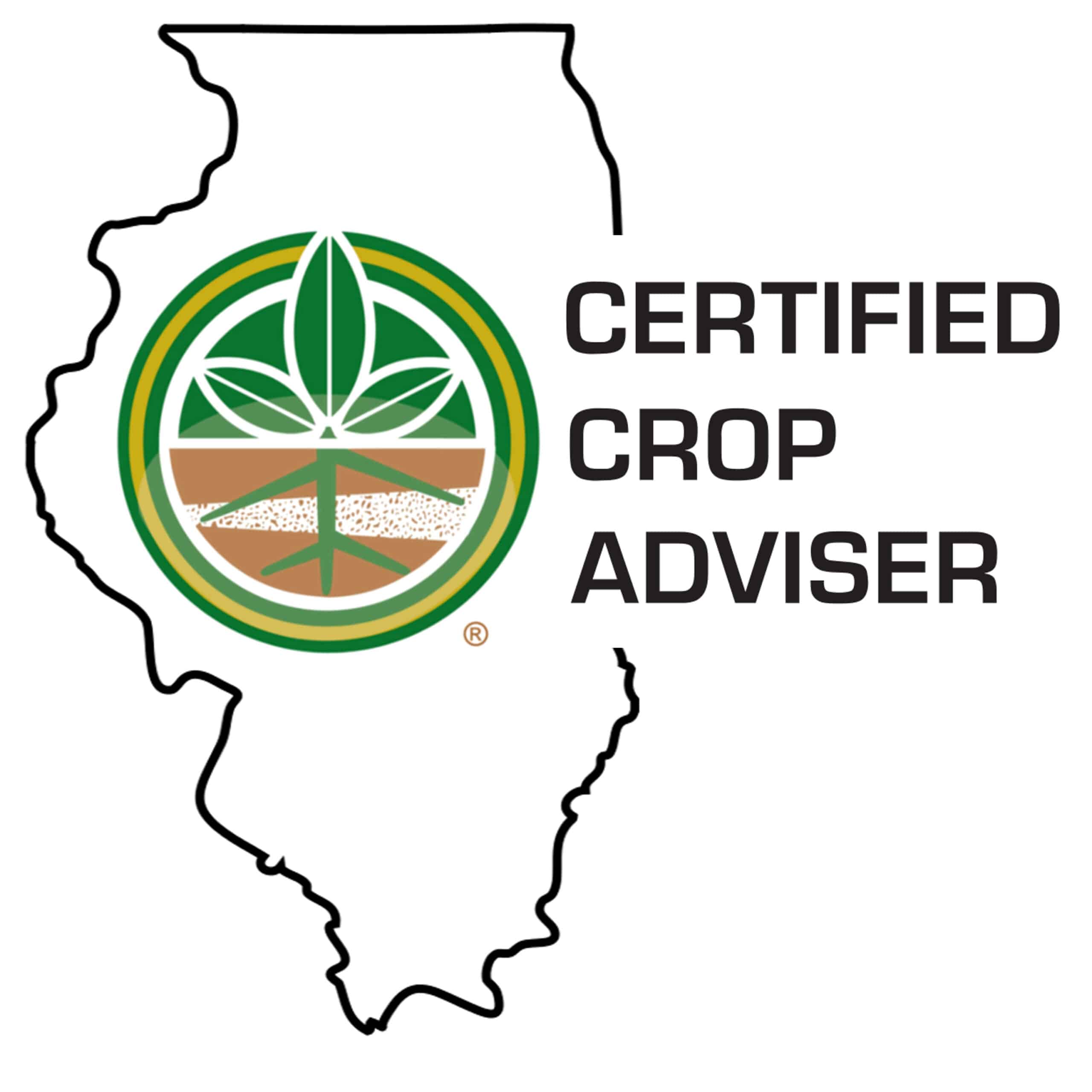 The Illinois Sustainable Ag Partnership brings together diverse member organizations who are working collaboratively to encourage the adoption of sustainable and profitable production practices that improve soil health and restore local waters.
DEKALB, Ill. – Illinois Sustainable Agriculture Partnership (ISAP) is excited to welcome the Illinois Certified Crop Advisers (CCAs) to the current 13-member partnership. The expanded membership advances ISAP's capacity to meet the goals identified in the Illinois Nutrient Loss Reduction Strategy and achieve environmental outcomes for Illinois agriculture. The Illinois CCA Program, an initiative of the American Society of Agronomy, is designed to establish base standards of knowledge for advisers of crop management and production inputs.
"We are delighted to welcome the Illinois CCA Program to ISAP. Illinois CCA's presence will strengthen our ability to provide advisers effective soil health and conservation drainage resources and information, ultimately increasing these practices throughout Illinois," said Megan Baskerville, Illinois ag program director with The Nature Conservancy and chair of the ISAP Steering Committee.
The Illinois CCA Program has a history of collaborating with many of ISAP's members on education initiatives, seeking out opportunities to co-host informational webinars, trainings, events, and field days. The CCA Program also serves as a platform for sharing other continuing education opportunities with farm advisers who may be influencing the management decisions growers are making.
"The Illinois CCA Program is looking forward to working with the Illinois Sustainable Ag Partnership to keep our member CCAs and their grower customers well-informed on agricultural sustainability topics," shared Lisa Martin, program coordinator of the Illinois CCA Program. "We are excited to support ISAP's work of cultivating an informed network of agriculture and conservation professionals who can better support farmers across Illinois."
In Illinois, CCAs are committed to supporting their grower customers as they make the most environmentally and economically sound decisions for their farming operations. With over 1,100 CCAs in the state, the Program is uniquely equipped to disseminate the most up-to-date scientific research and conservation techniques to improve soil health and water quality.
As an official member of ISAP, the Illinois CCA Program will be able to keep farm advisers closely connected to ISAP resources and programming, furthering the Partnership's goal to leverage the collective expertise that exists within Illinois agriculture. The Illinois CCA program is the fourteenth organization to join the Illinois Sustainable Ag Partnership. To learn more about the Illinois CCA Program, visit their website at https://illinoiscca.org/.
##
As a coordinated and consistent group, the Illinois Sustainable Agriculture Partnership focuses on messaging, outreach, training and education for farmers and their trusted advisors to bring together and disseminate new information and lessons learned in plain, practical language. Members work collaboratively to amplify the programs of each organization, share resources to gain efficiencies and identify synergies in achieving soil health and nutrient goals. ISAP's mission is to create a network to support a systems approach on agriculture lands to improve soil health and reduce nutrient loss. ISAP's members include: The Nature Conservancy, American Farmland Trust, Precision Conservation Management, Illinois Corn, Illinois Central College, The Wetlands Initiative, The Zea Mays Foundation, Illinois Land Improvement Contractors Association, Inc., Association of Illinois Soil and Water Conservation Districts, Illinois Pheasants Forever and Quail Forever, University of Illinois Extension, Agriculture Drainage Management Coalition, Illinois Soybean Association, and Illinois Certified Crop Advisers.