Women for the Land Conservation Learning Circle Building Soil Health – Naper Settlement
Building soil health is an investment in your land and America's heartland. And much is changing about how we farm and conserve farmland. Join us for a conversation with other women who own farmland and with women agricultural and conservation professionals who will answer questions and share resources about these changes and their potential for your farmland.
We are hosting three learning circles in the Chicago area:
[OPTION 1: August 13th] Naper Settlement, 523 S Webster Street, Naperville, IL 60540
[OPTION 2: August 14th] Sugar Creek Nature Preserve, 17540 W Laraway Road, Joliet, IL 60433
[OPTION 3: August 15th] Ryerson Conservation Area, 21950 North Riverwoods Road, Riverwoods, IL 60015
AGENDA:
11:30 – noon: Register and settle-in with a light lunch
Noon – 1:30: Program: Soil Health Demonstrations and Discussion
(Optional) 1:30 – 2pm: Stay for more discussion with resource professionals
(Optional) 2:30 – 3pm: Because we are hosting these circles in unique settings around Chicagoland, we'll also be leading short walking tours of each site after the learning circle ends. You'll learn about the conservation practices each farm is using.
Click here to register and for more information!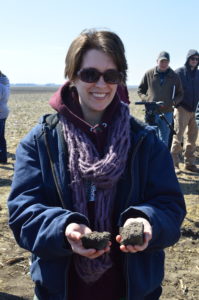 Event Date & Time

August 13, 2018 @ 12:00 pm - 2:00 pm UTC+0

Event Location

Naper Settlement