Partnerships for Climate-Smart Commodities Webinar Series
Join ISAP for the final PCSC webinar in the series! This hour-long session will feature, Savanna Institute – Expanding Agroforestry Production and Markets and Field to Market – The Climate-Smart Agriculture Innovative Finance Initiative. Both programs will include an overview of the programs and time for Q&A for each project. Each presenter will also share how individual producers may interact with their programs by walking through potential farmer scenarios. Continue reading to learn more about our speakers.
Speakers
Fred Iutzi – Fred Iutzi is Director of Research & Commercialization at the Savanna Institute, an Illinois- and Wisconsin-based nonprofit organization working to lay the groundwork for widespread agroforestry at the Midwest, through agricultural research, farmer engagement, value chain development, and education programs. He and his colleagues believe that agroforestry, the integration of trees with other crops and livestock, has major potential to increase the productivity (food plus ecosystem services) of US agriculture, in both small- and large-scale farming systems – more info at www.savannainstitute.org. Fred has held a range of previous roles in agricultural research and economic development, most recently at The Land Institute and at Illinois Institute for Rural Affairs. He received an MS in agronomy and sustainable agriculture at Iowa State University and a BA in geography at University of Missouri, and is a Certified Crop Adviser. Fred grew up on a multigenerational family grain and livestock farm in western Illinois and currently resides in Bloomington, IL.
Lainey Wolf – Lainey Wolf serves as Field to Market's Director of Grant Programs. In this role, Lainey oversees FTM's Climate Smart Commodities grant program. Prior to joining the team, Lainey served as the Manager of International Programs for the American Seed Trade Association. In that role, Lainey managed ASTA's federal grant programs focused on export market development, lead international policy discussions, and managed projects with international organizations, U.S. and foreign governments, and domestic and international agriculture industries. Lainey holds a Master of Science in Agricultural Leadership, Education, and Communications and a Bachelor of Science in Animal Science from Texas A&M University, as well as a certificate in nonprofit management from the George Bush School of Government and Public Service at Texas A&M. Lainey was born and raised in Detroit, Texas, but now resides on a cattle ranch in Montana..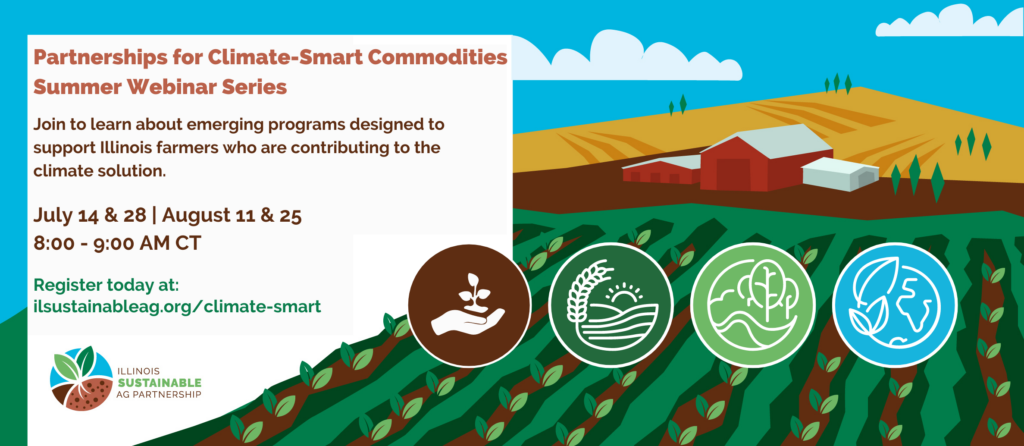 Event Date & Time

August 25, 2023 @ 8:00 am - 9:00 am CDT