Partnerships for Climate-Smart Commodities Webinar Series
ISAP is excited to announce the second webinar in the Partners for Climate Smart Commodities webinar series, that will take place on July 28th at 8AM CT. The series will feature the Farmers for Soil Health Climate-Smart Commodities Partnership presented by Greg Goodwin. The second half of the session will feature The Climate-Smart Agriculture Innovative Finance Initiative presented by Lainey Wolf.  You can read more about each presenter below. Each hour-long session will include an overview of the programs and time for Q&A for each project. Each presenter will also share how individual producers may interact with their programs by walking through potential farmer scenarios. 
Speakers
Greg Goodwin – Greg Goodwin is the Director of the PCM team and oversees the program and its operations. In his previous role as a consultant at Waterborne Environmental, Greg helped farmers and other ag industry professionals understand how different ag management practices impact the environment. Greg is a published author of multiple peer-reviewed articles related to the environmental fate and mitigation of ag nutrients and pesticides from ag lands. He holds an M.S. in agricultural engineering focused on soil and water resources from the University of Illinois and grew up on a small family-owned farm in Crawford County, IL.
Lainey Wolf – Lainey Wolf serves as Field to Market's Director of Grant Programs. In this role, Lainey oversees FTM's Climate Smart Commodities grant program.
Prior to joining the team, Lainey served as the Manager of International Programs for the American Seed Trade Association. In that role, Lainey managed ASTA's federal grant programs focused on export market development, lead international policy discussions, and managed projects with international organizations, U.S. and foreign governments, and domestic and international agriculture industries. Lainey holds a Master of Science in Agricultural Leadership, Education, and Communications and a Bachelor of Science in Animal Science from Texas A&M University, as well as a certificate in nonprofit management from the George Bush School of Government and Public Service at Texas A&M. Lainey was born and raised in Detroit, Texas, but now resides on a cattle ranch in Montana..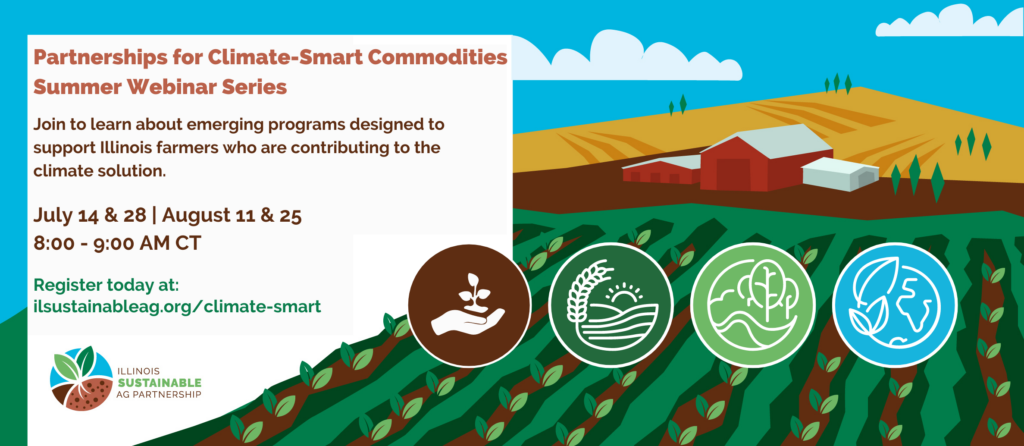 Event Date & Time

July 28, 2023 @ 8:00 am - 9:00 am CDT