Jim Isermann (streator, il)
Cover Crop Specialist and Field Manager, Soil Health Partnership
Cover Crops and Soil Health
Email: jisermann53@gmail.com
Phone: 815-257-2276
Jim Isermann is a field manager for the Soil Health Partnership covering Illinois. He graduated from the University of Illinois in 2002 with a Bachelor's degree in Crop Sciences, and returned home to work on the family farm with his father. He has experience working with cover crops as a seed dealer, and utilizing annuals and other forages in grazing systems. He currently has a 65-head cow-calf operation. The farm includes 900 acres in Livingston and LaSalle Counties, Illinois, with 120 of those acres in permanent forage; the rest are in production using a corn-soybean-wheat rotation.
Pete fandel (east peoria, il)
COVER CROP SPECIALIST AND professor of agriculture, illinois central college
Cover Crops and Herbicide Residuals, Soil Health, Nutrient Management
Email: pete.fandel@icc.edu
Phone: 309-694-5410
Pete is a Professor of Agriculture at Illinois Central College where he conducts extensive research on production agriculture, including cover crops and nutrient management. He spent 18 years as a crops educator with the University of Illinois. He also conducts research on cover crops and farms his families land in central Illinois.
kris reynolds (nokomis, il)
COVER CROP SPECIALIST, american farmland trust
Cover Crops and Soil Health
Email: kreynolds@farmland.org
Phone: 217-556-1896
Kris is a Natural Resource Conservationist for American Farmland Trust. He is also a Certified Crop Adviser with both 4R Nutrient Management and Sustainability Specializations. He raises corn and soybeans, and uses cover crops to promote soil health, prevent erosion, and manage nutrients. He uses CRP and grassed waterways. He has experience with conservation and nutrient management plans.
dean oswald (kewanee, il)
COVER CROP SPECIALIST
Cover Crops and  Grazing, Soil Health
Email: oswalddean@gmail.com
Phone: 309-333-0815
Dean served as an Animal Systems Educator for 34 years with University of Illinois Extension, and currently serves as a forage/grazing specialist with Midwest Grass and Forage in addition to serving as an ISAP Soil Health Specialist. He is the owner operator of the Oswald Family Farm in Kewanee, IL.
john pike (marion, il)
COVER CROP SPECIALIST AND ifca field staff
Cover Crops and Nutrient Management
Email: jpike1.ag@gmail.com
Phone: 618-727-1234
John Pike served as a Research Agronomist for the U of I at Dixon Springs Research station, focusing on nutrient management, soil fertility, and cover crops. He served as an Extension Educator in Agriculture and Natural Resources. He has also worked for SIU, Lake Land College, and was a Certified Crop Specialist/CCA for GROWMARK in Christian and Piatt County. He lives on a family farm south of Marion, IL.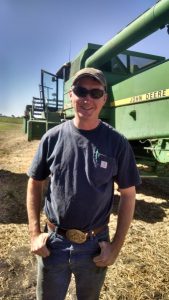 will glazik (central il)
BCS, LLC Crop Consultant - CCA 4R NMS
Soil Fertility and Pest Management
Email: w.glazik@soilbalance.com
Phone: 309-824-7467
Will Glazik was raised on a diverse organic grain and livestock farm where he learned the value of rotation as well as how to use cover crops. After obtaining his B.S. in Crop Science from the University of Illinois, he works in agriculture retail. Having both of these aspect he is able to see how both systems of conventional and agriculture farming can benefit from one another. He currently works for BCS, LLC as a Crop Consultant- CCA 4R NMS and a farmer.
"I am currently conducting experiments to test methods of no till organic and while the learning curve has been steep I feel confident that I'm near a productive system." - Will Glazik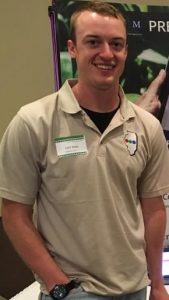 Clay Bess (central il)
Precision Conservation Management Specialist
PCM, Sustainability, Field to Market
Email: cbess@precisionconservation.org
Phone: 309-445-0278
Clay works for Precision Conservation Management, a program showing the economic value of conservation to a farmer. As a Conservation Specialist, he works directly with farmers to assess their system using sustainability metrics, and then help those farmers improve their standing with conservation practices and programs that improve their bottom line. Clay is originally from Paris, IL and graduated from the University of Wisconsin-Madison with a degree in Conservation Biology. He has experience with individual producers in the five counties that he manages, experience with NRCS programs and enrolling PCM farmers into a non-competitive pool of financial assistance, and experience with FBFM and the farmdoc team who provide financial analysis to PCM cooperators to make business decisions founded in conservation.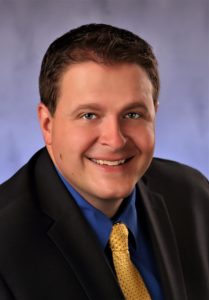 Andrew Larson (Winnebago, il)
Agriculture and Commercial Loan Officer
German American State Bank, former Extension Educator
Email: ALarson@germanamericanstatebank.com
Phone: 815-335-1900
Andy Larson has just started as an Agricultural and Commercial Loan Officer with German American State Bank, with his office at the newly remodeled branch in Winnebago.  While he is new to banking, he is no stranger to the business of agriculture in northern Illinois. He graduated from Pecatonica High School at the top of his class and attended college at the University of Notre Dame.  He went on to grad school at the University of Illinois and Iowa State University, earning an MBA in 2008.  So far, Andy's career has been working as an agriculture educator for University Extension, specializing in ag entrepreneurship and farm-direct marketing for smaller-scale farms.  So if you're looking for a new lender, or just a fresh set of eyes on your farm financial situation and agriculture set-up, Andy would love the opportunity to talk to you.
Jacob Walker, Precision Conservation Management Specialist
PCM, Sustainability, Field to Market
Email: jacob.walker@precisionconservation.org
Phone: 309-386-9234
Ben Wicker, Agribusiness Specialist, The Nature Conservancy
Nutrient Management, Livestock, Sustainability
Email: ben.wicker@tnc.org
Phone: 317-690-0396
Dick Lyons
Cover Crops, soil health
Email: rlyons@speednet.com
Phone: 217-825-6697
Ben Herrmann, Agronomist, Herrmann Integrated Agronomy
Cover Crops, nutrient management
Email: baherrmann5@gmail.com
Phone: 309-370-9432
Joe Curless, Curless Flying Service
Cover Crops, aerial application
Email: jkcurless324@yahoo.com
Phone: 217-519-0885
Ryan Moore, Becks Hybrids
Cover Crop, selection and seeding
rmoore@beckshybrids.com
Scott Wholtman, Cover Crop Lead, LaCrosse Seed
Cover Crops
Email: swholtman@laxseed.com
Phone: 217-994-3916
Scott Jones, Midwest Grass and Forage
Regenerative Farming Practices and Soil Ecology
Email: midwestgrass@macomb.com 
Phone: 309-255-9503
Barry Fisher, Soil Health Specialist, NRCS
Soil Health
Email: barry.fisher@in.usda.gov
Phone: 317-295-5850
Nathan Johanning, Educator, University of Illinois Extension
Email: njohann@illinois.edu
Phone: 618-687-1727
Duane Friend, Educator, University of Illinois Extension
Email: friend@illinois.edu
Phone: 217-243-7424
 Illinois CCA's with 4R or Sustainability Certification
https://www.certifiedcropadviser.org/certifications/professional-search/
Other Technical Experts
Wetland Design and Installation

Jill Kostel, PhD (Chicago, IL)
Senior Environmental Engineer, The Wetlands Initiative
Constructed wetlands & tile treatment practices
Email: jkostel@wetlands-initiative.org
Phone: 312-922-0777 ext. 129
Jill is the project manager for the Wetlands Initiative's effort to advance the use of small, farm-based constructed wetlands to naturally reduce nutrient runoff in tile drainage. She works directly with farmers and landowners to provide technical assistance in the design and implementation of constructed wetlands and enrolling farmers into NRCS/FSA financial assistance programs. Originally from Pittsburgh, Jill stayed in Illinois after receiving her PhD in Environmental Engineering at Northwestern University.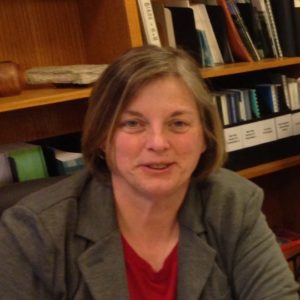 Jean McGuire (North-Central, IL)
Field Outreach Specialist, The Wetlands Initiative
Constructed wetlands 
Email: jmcguire@wetlands-initiative.org
Phone: 515-520-3036
Jean is the outreach specialist for the Growing Wetlands for Clean Water project with the Wetlands Initiative. This former farm girl from Iowa has been studying and communicating with farmers for the past 16 years as both an extension communications specialist and rural sociologist. She has an understanding of what motivates farmers to adopt practices to reduce soil erosion and improve water quality and will be using this background to recruit more farmers to try constructed wetlands.
Water Monitoring and Testing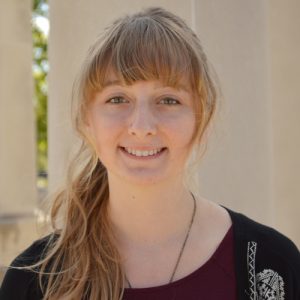 Natalie Kerr (Springfield, il)
Field Technician Waterborne Environmental
Nitrate Water Testing
Email: kerrn@waterborne-env.com
Phone: 309-573-3295
Natalie Kerr is a Field Technician for Waterborne Environmental. She currently is working on her Bachelors in Biology with Science of the Environment/Environmental Studies concentrations at the University of Illinois at Springfield. She also works for the University as a Supplemental Instruction Leader for Biology classes. Natalie grew up on a small hobby farm in Washington, IL where she learned to love the outdoors. She has experience sampling soil and water from Central Illinois farms and their watersheds.
Dan Perkins, Lead Hydrologist, Waterborne – monitoring/modeling expertise
Email: perkinsd@waterborne-env.com 
Phone: 217-903-2936
Betsy Silzer, Sample Technician, Waterborne – nitrate water testing
Email: silzerb@waterborne-env.com
Phone: 309-370-0461